The Major Basins within the Pan-Arctic Drainage System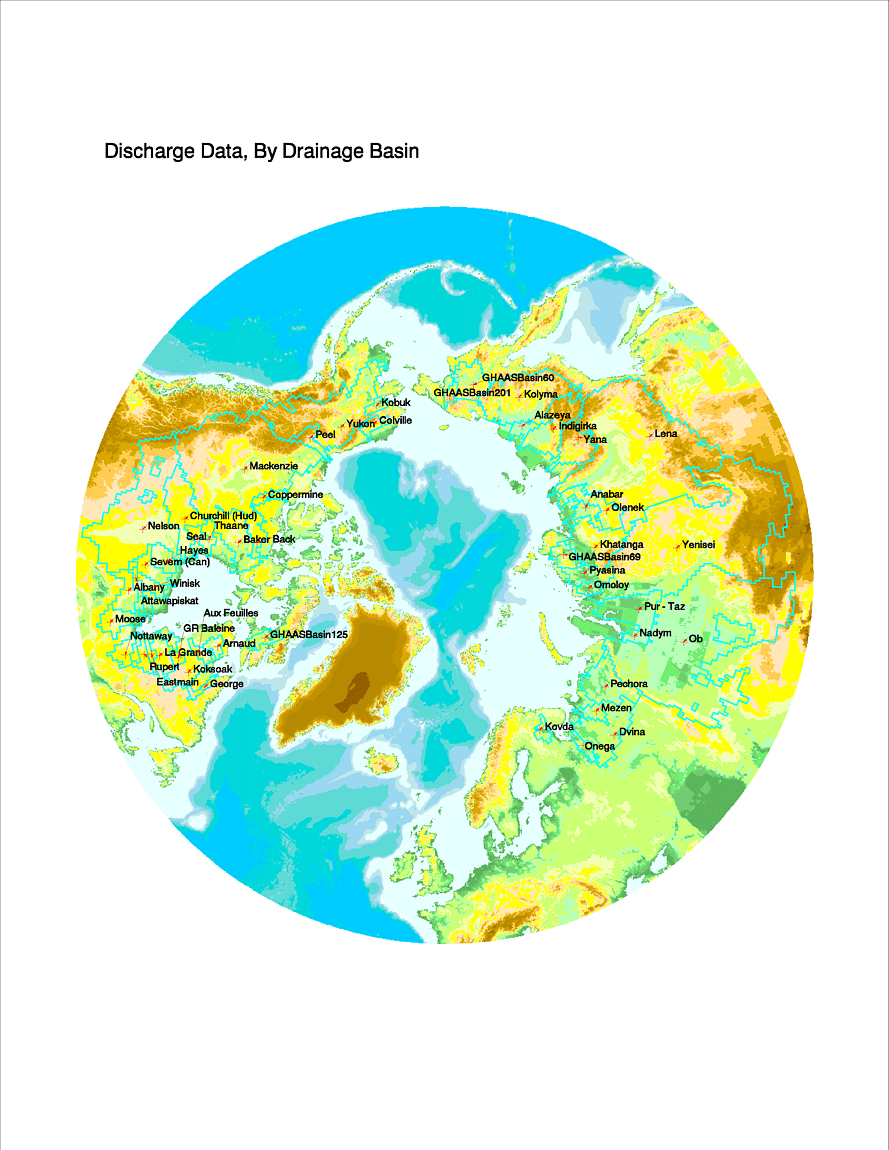 ---


Discharge Graphic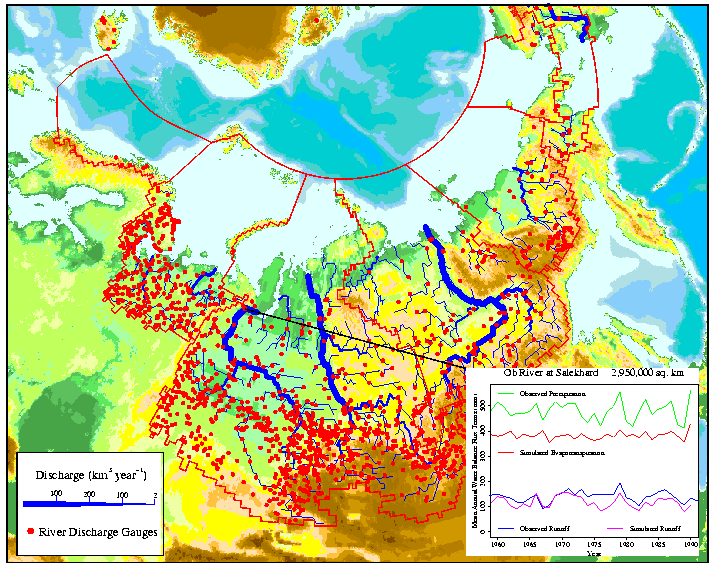 The Russian pan-Arctic watershed, partitioned according to drainage regions for each coastal Sea. River discharge gauges (red dots) and a river discharge field (blue lines) calculated from the observed record are also included. The inset shows a preliminary simulation run of the Permafrost Water Balance Model for the Ob River basin covering the period 1960-1990.


---


Paleo graphic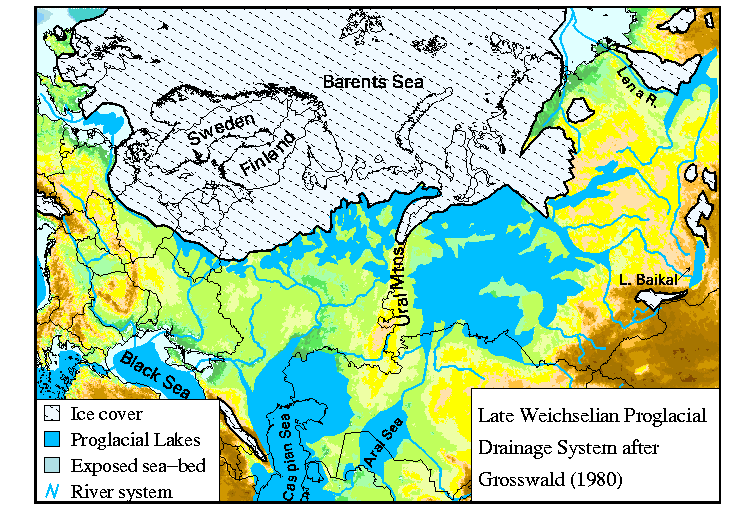 The Late Weichselian Progracial Drainage System after Grosswald (1980). An example of the configuration of the Eurasian hydrologic system during one interpretation of the glacial maxima.


---
Return to the Pan-Arctic, Global Hydrology Group, or the Complex Systems Home Page.
---
This page written by Richard Lammers